SCAM! NOT PAYING!
Hello dear readers of our site, equator of Christmas holidays passed, a little more and most of us plunge into the everyday work, but the investment blog Newhyip since January 4 is active and today we will talk about investment resources Coin Assets, www.coinassets.net, this investment platform, at the time of writing, has 28 successfully operating day, the first investors have already begun receiving net income, but on the basis of promotion, the administrator intends to continue to develop the project. Through the acquisition by administrator STICKY listing on our blog, we have prepared for you the best option ref. back to 325% (26%)... Well, move on to the actual review of the investment project coinassets.net on shadowscripts…
Start 10 December 2014
Key facts
Investment HYIP program coinassets.net is a medium-term resource with excellent technical equipment, well developed external data and profitable investment plans for a period of 90 days, the Project, as we have already indicated, began operations in mid-December, and in connection with the pre-New Year period was perceived by investors rather reserved, as in new Year's Eve plans designed to skip the deposit within 25 calendar days of course are not very popular in my subjective opinion, the administrator, presented the program at the end of the year quite consciously, in order to avoid excessive activity of the players at the start.
At this point it is safe to talk about the active phase of promotion, as in the last days of the project involved a lot of top-end monitoring, I can assume that further interest in the project will continue to grow exponentially, that gives us hope for the long term operation of the resource, but again, do not forget the fact that the actions of the administrator in most cases is difficult to predict, so when you make a contribution clearly aware of all the risks HYIP investment.
Technical side
If we talk about the technical costs, it should be noted in this case used the script shadowscipts, (600 usd for 1 domain). By other parameters questions also arise: the domain of the project was registered November 11, 2014, for a period of 1 year. the registrar is a resource ENOM.INC site is located on a dedicated server, hosting ddos protection and providing resources Sharktech, US, data encryption is supported by a certificate from COMODO for 1 year.
Legend:
Legend in a minimalist style, just a few term tells us that the program coinassets.net specializes in trading various Cryptocurrencies;
External data (design, content, navigation)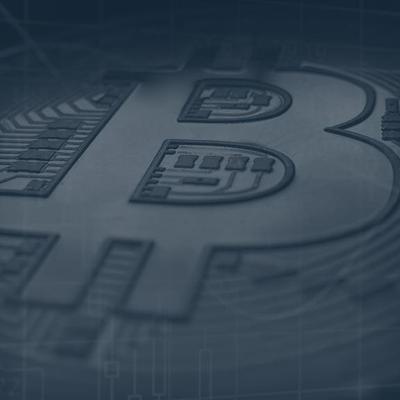 The design of the investment project Coin Assets 100% unique, site is made without errors, the details worked quite well, in general, the external data is not full of bright elements and the investor would be easy to focus directly on investment.
Content without plagiarism, available in English, sections formed quite short, but at the same time, you can explore the highlights already on the main page of the project. In the header are located main navigation elements (sections) button to enter the personal account is in the upper right corner of the site. In general theoretical section FAQ  8 main issues focused on working with the project, upon reading that does not need to have special knowledge of the English language.
Before we'll talk in detail about the investment proposals, it should be noted that the script has shadowscripts rather specific functionality, so those players who first has to do with the engine, we recommend you refer to the underlying operations, published by us in one of the reviews (link). In reading exclude 3ty item (deposit withdrawal), since in this case the main contribution is included in the payment, by the way of deposits …
Investment plans
We actually invited to one investment plan with gradations per cent depending on the amount of investment:
The main deposit in all variants included in the payment, return on investment comes on the 25, 20 and 17 days, respectively, compounding (reinvestment of interest) is not available, consider the example of investing in a project by out ref. link: Suppose you wish to place a deposit of 200 usd: in this RCB case of our blog will be 140% (11.2% of the deposit amount) = 22.4 usd, daily inner balance you will receive 8 usd, return on investment comes not at the 25 and 23 day, the total yield will be 360% = 720 usd taking into account RCB net income (subject to successful completion of the investment period) will be 664.4 usd;
PS accepted
You can make a deposit in the project, using the payment system Perfect Money (account U7531638 (CoinAssets) created 7 December 2014 verified), the increasingly popular payment gateway Payeer (with support for over 50 payment methods, including banks and bank cards), payment system EgoPay and most popular Cryptocurrency BitCoin.
Contacts
You can contact support via the internal system of tickets and the standard form of feedback, just for the traceability of the latest news related with the life of the project, the administration created groups in social networks facebook and twitter.
Technical part:
Domain for 1 year;
Dedicated server;
DDOS protection by Sharktech,US;
Licensed script shadowscripts;
Domain registrar  whois.enom.com;
SSL certificate for 1 year by COMODO;
Unique design;
Original content;
Promotion: forums and monitorings list here allhyipmon.ru;
Details:
Language: English;
PS accepted: PerfectMoney (verified), BitCoin, Payeer, EgoPay;
Payment type: manual (processing up to 48 hours);
Minimal deposit — 20$;
Minimal withdrawal — $0.01, for EgoPay $1;
Commission: no;
Affiliate program: 8% from all partner's deposits;
Multiaccounting: available;
Ref. back: send personal data through ref. ordering form – «Ref.Back» button in the upper right corner of the website, or contact us through skype: rakovtsi.vladimir. After receiving the refs leave your review on the forum MMGP using the link to the blog topic on mmgp.ru, if you do not leave a review for a long time you may be denied in payment of RCB for subsequent orders.
Deposit

REF

1st Deposit

Re-Invested

RCB

BONUS

RCB

BONUS

$20-$28

8%

325%

—

100%

—

$28-$36

8%

280%

—

100%

—

$37-$54

8%

235%

—

100%

—

$55-$88

8%

200%

—

100%

—

$89-$144

8%

150%

—

100%

—

$145-$222

8%

140%

$1.11

100%

—

$223-$500

8%

120%

$3.33

100%

—

$501-more

8%

125%(Lucky RCB)

$7.77

100%

—
Lucky RCB — this extra offer for RCB, adding new projects, we will install this type of refback on a permanent basis, it is important: Lucky RCB for each project is limited;
Conclusion:www.coinassets.net — solid investment project shadowscripts, first players have already entered into a plus, the admin is active, and most importantly, gradually increasing the PR campaign, in general there is a reasonable development program.
Link www.coinassets.net
Our score:
Design: 5/5;
Technical data: 5/5;
Plans: 5/5;
Support: 4/5;
Texts: 4/5;
Total score:4.6/5
Our deposit:
Date : 01/06/2015 20:40
From/To Account : U7531638
Amount : -200.00
Currency : USD
Batch : 78133976
Memo : Shopping Cart Payment. E-Wallet Fund 200.00 Newhyip.
P.S from the administration of Newhyip.com: We recommend you to: